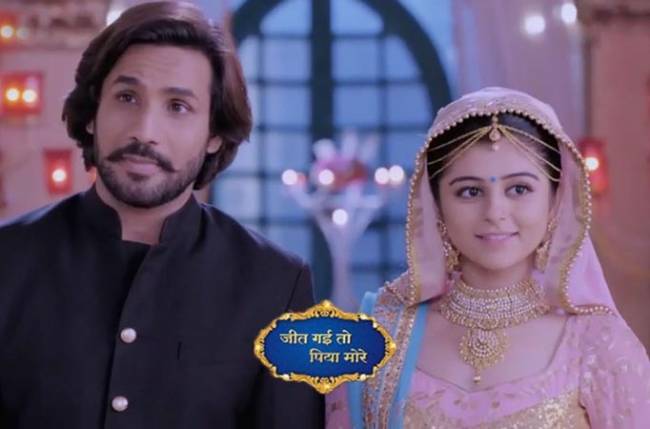 Jeet Gayi: Adhiraj to get shot; major revelation drama in store

Mumbai: High voltage drama is in store for the avid viewers of Zee TV's Jeet Gayi Toh Piya Morey as the series is all set to witness an 18 year leap in the storyline.
We hear in the upcoming episode of the drama, a big secret will be disclosed.
Well, it will be revealed that Adhiraj (Kripp Suri) is not the legitimate son of Maasa (Roopa Divatia).
Yes, you read it right. The revelation will be followed up by a major confrontation between Maasa and Adhiraj, wherein the former will be pointing a gun towards him. Adhiraj will tell her that whatever he has done till now is because of her, then why is she doing this to him. Answering him Maasa will disclose that she is not his real mother.
The above mentioned track has been shot on a bridge with heavy dose trolley shots.
When Maasa will be about to shoot, Devi (Yesha Rughani) will come on the bridge. She will push him to avoid the bullet. Both of them will jump off the bridge and fall into the river.
While Devi will survive the accident, Adhiraj will succumb to death. This sequence will lead to Kripp's exit from the show.
After 18 years, Devi's lookalike daughter will be introduced. Also, Kesar (Nisha Pareek) will turn negative to the core adding more problems to Devi's life.
Are you excited for the leap in the show, which is produced by Jay Mehta?