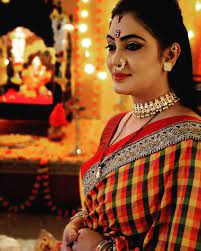 This is how Mehendi Hai Rachne Wali fame Snehal Reddy aka Sulochana's popular Bindi look was created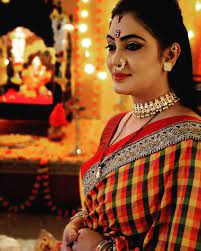 Star Plus' show Mehndi Hai Rachne Wali is one of the most popular drama series on the small screens.
The show has garnered several praises from the fans ever since the beginning.
We all know that the show has witnessed several twists and turns in the story.
Raghav and Pallavi have faced several challenges and are still going through a lot.
While Raghav has no fewer enemies in his life, Pallavi's biggest enemy is Sulochana who leaves no chance to create problems for her. Joining Sulochana to further create problems for Pallavi is Mansi who has also turned against her.
Meanwhile, Amruta who used to hate Pallavi has realised her mistake big time and stopped supporting her mother.
However, Sulochana is the mastermind of all the plans and constantly creates problems for Pallavi.
Sulochana's character is played by Snehal Reddy and everyone is simply loving her for it.
She is not only known for her evil tactics but her look has also been well-appreciated by the fans.
Sulochana's Bindi look has become a huge hit and the actress got candid about it in an exclusive interview.
Snehal said, "When I entered for the look test on the set, everyone praised my eyes and they wanted to highlight that feature as a part of my character. I was completely clueless when I entered the room."
Further, she said, "After that, they worked on the look of my bindi. They wanted to give a different look. They wanted me to wear a big bindi. A lot of designs were considered for my bindi look. At last, it was decided to design my bindi by the name of my initials 'Su' and they created those initials with diamonds. That's how the look was created."
Well, isn't that a beautiful creation?
What's your take on this? Tell us in the comments.
The show is based on Star Maa's Telugu series Gorintaku and produced by SOL Productions and Sandiip Films.
Stay tuned for all the latest updates.