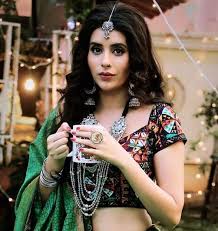 Charu Asopa shares details about her pregnancy and baby-shower plans, talks about resuming work post delivery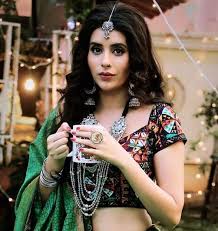 The year 2021 started with a bang as a lot of celebrities announcing the good news of becoming parents.
Popular TV actress Charu Asopa recently announced her pregnancy on Instagram, taking her fans by surprise.
The actress along with her husband Rajeev Sen are expecting their first baby together.
Charu is due in November, and she is quite excited about it.
We are seeing how Charu keeps posting several videos on YouTube. She also posts pictures regularly on social media.
The actress is sharing all the pleasant experiences with her fans about her pregnancy and giving some good tips to all the expecting mothers.
Well, the mom-to-be recently engaged in a fun tete-e-tete with us and shared some amazing information.
On being asked about how she is enjoying this beautiful phase, Charu said, "All to-be-parents are excited for welcoming their baby, and similarly, Rajeev and I are also very excited for our little one."
Further, when we asked about her career plans post delivering the baby, Charu said, "I am working from home currently by concentrating on my YouTube channel and collaborating with brands and much more. But once the baby arrives, all my focus will be on the baby for a while. When I'll feel like I am ready to work again, I'll take up something. Nothing has been planned yet."
A baby shower is one of the most important rituals conducted during this time, but given the fact that the pandemic is still going on, will they consider doing the baby shower.
Commenting on this, Charu said, "Baby shower will definitely happen, but it won't be grand. It will be a close-knit affair. I am in my 5th month right now, so maybe we will have a baby shower in September."
The actress is currently residing in Mumbai with Rajeev and she will mostly deliver the baby here itself.
Lastly, Charu also revealed that she would also do a nice maternity shoot soon in the coming months.
Charu also shared that she hasn't started the baby shopping yet but will do it after a few months as the baby is due in November and there's still some time.
The actress is being pampered by her hubby dearest in these golden days and Charu is loving every bit of it.
Well, we all can't wait to see Charu and Rajeev's little bundle of joy soon!
Stay tuned for all the latest updates.