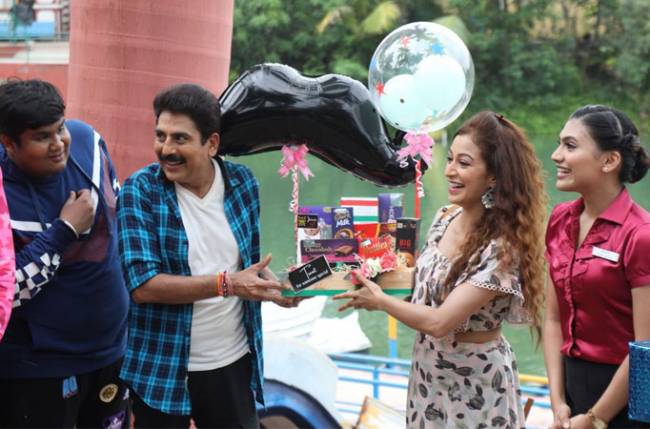 In The Spirit Of Olympics – Gokuldhaamites Compete For A Game Of Boat Race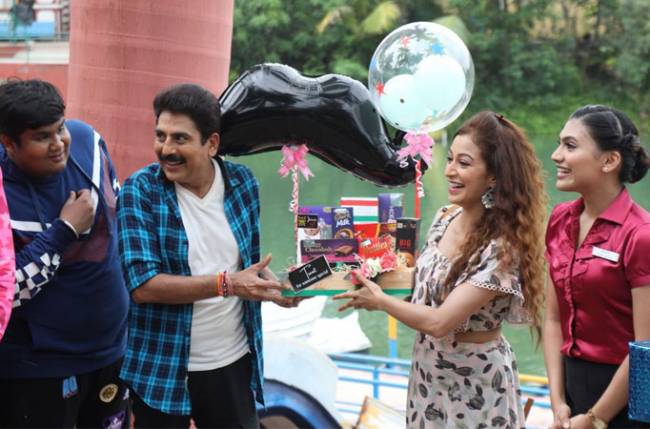 In the upcoming episode of Neela Film Productions Private Limited's Taarak Mehta Ka Ooltah Chashmah viewers will be treated to a fun game of sports. Gokuldhaam Society's residents are making merry at the resort and an opportunity to participate in paddle-boat race has presented itself. This event will be a complete delight filled with lots of laughter and fun. Gokuldhaam Society's residents have decided to organize the friendly but competitive boat race at the small pond located in the resort complex and everyone is participating. Gokuldhaamwasis pair up and gear up to win the race except for Komal and Dr Haathi, who instead of participating decided to flag off the race.
Each boat takes-off from the starting point with much enthusiasm. Poaptlal and Sodhi have paired up and Sodhi is bursting with so much energy that Popatlal is having a hard time catching with his vigorous paddling. Champakklal and Tapu have gotten off to a steady start and it seems like they have found the rhythm that might sail them through the victory line. Madhavi and Bhide, too take off with much excitement but their exhilaration is short lived. Within a few minutes, Bhide realizes that paddling requires much effort and gives up leaving it up to Madhavi to finish the race. Pinku and Iyer too seem to be having a good time and their focus is more on enjoying the experience than on winning the race. Abdul and Bagha too are enjoying the spirit of competition are making their best effort to complete the race. Jethaalal has found Goli as his partner and while Jethaalal is focused on winning the race, Goli is focused on the fact that he hasn't eaten anything since the race started. The only ones who are managing to push ahead without any difficulty are Anjali and Taarak Mehtta and they are successfully leading.
Gokuldhaam Society's residents are having a great time and it shows. To live the moment with your favourite Gokuldhaamites, watch Neela Film Productions Private Limited's show Taarak Mehta Ka Ooltah Chashmah from Monday to Friday at 8:30 pm only on SAB TV.