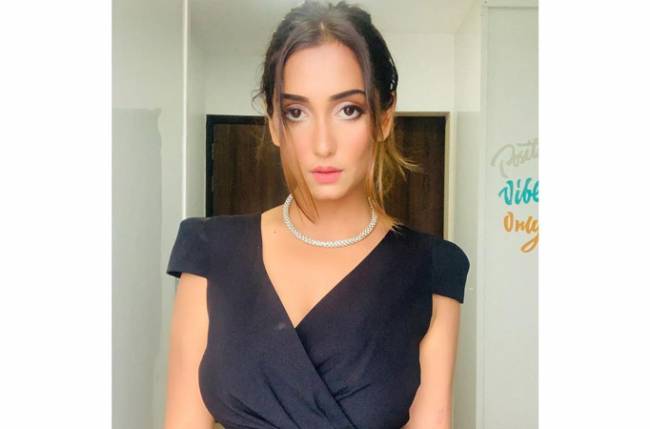 Despite suffering from Tonsillitis, Hamariwali Good News actress Srishti Jain continues to shoot for the show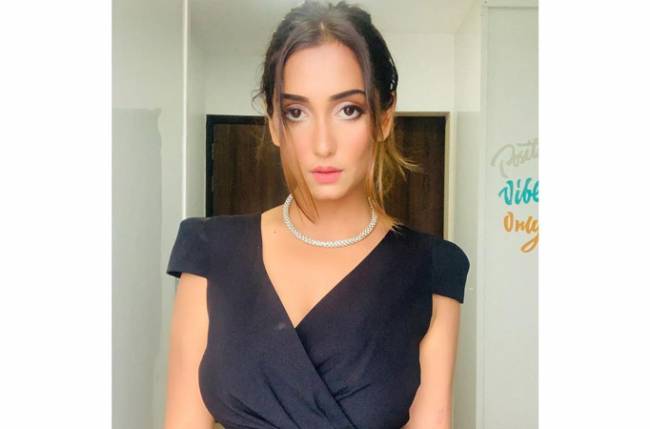 The show of Hamariwali Good News represents a unique role reversal between the daughter-in-law Navya (Srishti Jain) and her mother-in-law Renuka (Juhi Parmar) to give their family the much-awaited good news.
Actress Juhi Parmar plays the role of the mother-in-law named Renuka, who is the lifeline of the Tiwari family, while Srishti Jain plays the role of Navya, who is the daughter-in-law of the Tiwari family.
While we've seen a lot of drama take place at the Tiwari house over the last couple of weeks, Navya a.k.a. Srishti Jain must be breathing a sigh of relief. The actress had been under the weather for the last couple of weeks and was diagnosed with 'Tonsilitis' after she noticed a slight change in her health.
Despite a sore throat, an absolutely professional Srishti continued to shoot while being extremely careful with those around her and minimum contact with anyone. The actress, who has now finally recovered, is ecstatic at being able to shoot with the same amount of energy and enthusiasm as before.
Talking about her challenging ordeal, Srishti revealed, "A few weeks ago, I got tonsillitis and my throat was blocked due to the swelling. Eating food was difficult and I had to force myself to eat and swallow pills because I had to get better. I could barely eat or speak for four days. However, I couldn't disappoint my fans, so I went to the sets and gave my shots for Hamariwali Good News. I felt the show must go on and I must say, I am better now.".
Srishti further added that while she couldn't speak due to her condition, the production house ensured that she wouldn't have to strain her throat until she completely recovers. She added, "It was not easy to give the scenes due to my throat, so the production house hired a dubbing artist to dub my voice.".
While our very own Navya recovers from her illness, a lot of twists and turns beckon Renuka, Mukund, Navya and Aditya's lives in the upcoming episodes.