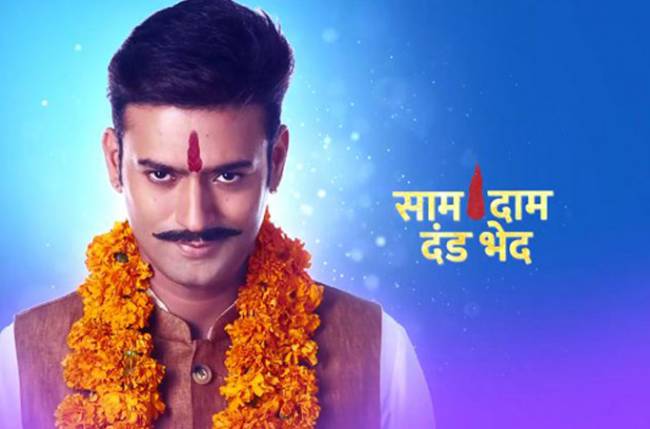 Saam Daam goes the 'Saubhagyavati Bhava' way

Mumbai: Life OK's Saubhagyavati Bhava became a sensation just when it was released. The show gave the Indian TV space a genre of obsessive love drama. It also gave Karanvir Bohra and Sriti Jha, much acclaim and gave a much required refill in their career. Now, Life OK's rechristened version, Star Bharat's political drama Saam Daam Dand Bhed is all set to go the 'Saubhagyavati Bhagyavati' way.
In the upcoming episodes, major drama will be followed in the upcoming episodes. As per the track, Anant (Varun Toorkey) will finally find out all the truth and will become like Viraj from the Life OK's show.
It will happen such that when Mandira (Sonal Vengurlekar) will come to Anant and expose that Vijay (Bhanu Uday) has molested her. However the former will know the truth that she is lying and not telling the whole truth.
A little birdie revealed that Anant will turn an obsessive lover for Mandira. "Just like Karanvir Bohra's character in Saubhagyavati, even Anant will turn a psycho. He will love her but will also hurt her," a source revealed.
In one sequence he will call the three of them – Vijay, Bulbul and Mandira, near a ground where a pyre will be burning. Giving a reference to the burning pyre he will tell everyone that they should burn the past like the pyre and move on.
In the further episodes, Anant will start torturing Mandira. He will make her do all the household chores and his behaviour will change drastically.
Is this a plan of Anant or he has something in his mind? To know that, you will need to keep watching Saam Daam on Star Bharat.
Also, keep glued to business banking for all the latest updates from the tellyworld.