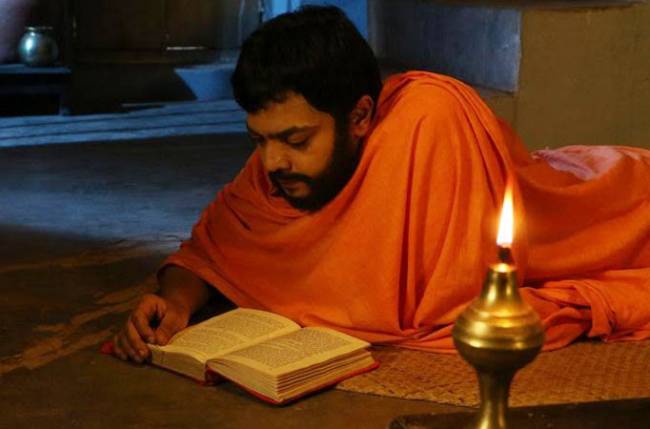 Naren set for a voyage in Aakash Aath's Jagat Janani Maa Sarada

Kolkata: Loyal audiences of Aakash Aath's period drama Jagat Janani Maa Sarada are in for some interesting episodes.
Sarada (Arpita Mondol) invites all her children from Kolkata to celebrate Jagatdhatri puja at Jairambati. Sarat, Jogin, Golap, and Kalikrishna reach Maa's place a day before the puja. Together, they celebrate Jagatdhatri Puja with great aplomb. However, Sarat and Kalikrishna are bedridden with malaria soon after, and Maa serves her ailing sons with great care. In order to offer some relief to Sarada, her children leave for Kolkata with the excuse of better medication.
Meanwhile, Naren (Debanjan Chatterjee) reaches Madhya Pradesh, and becomes Haridas Chatterjee's guest. Haridas is a renowned lawyer and the same person who informs Naren that the Chicago Parliament of Religions is supposed to be held on the 400th anniversary of Columbus's discovery of America. Naren's appearance at the Columbian Exposition seems to be predestined. Propagator Naren reaches Ramnad, where the King becomes his disciple. Will Thakur support his son? Only time will tell.
Stay hooked to this space for more updates.