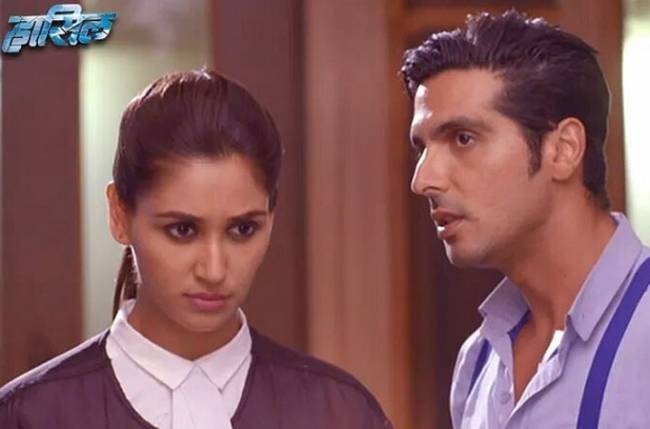 Finally! Ranvir to get arrested in Haasil

Mumbai: Sony TV's Haasil (Alchemy Productons) has finally brought out the truth in front of all. Ranvir (Zayed Khan) is the baddy and while he claimed to murder his brother Kabir (Vatsal Seth) to win over Aanchal (Nikita Dutta), Kabir is very much alive.
Haasil will soon stop broadcasting and as the show nears its end, truth will triumph over evil.
The upcoming episodes will witness a fist fight between Ranvir and Kabir. The two will engage in a brawl, Ranvir will end up holding Kabir on gunpoint. When Aanchal will try to intervene, things will turn worse and the lady will end up getting shot. However, she won't be injured badly as this will be a plan set up by Kabir.
Before the matter gets worse, the cops will reach the spot and will take Ranvir under arrest.
What do you think of Haasil?
Is this the end of Ranvir's obsession for Aanchal? Will the love story of Kabir and Aanchal see a happy ending?