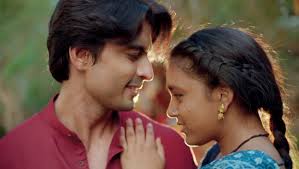 Wow! Fans go wow as Aryalie turns into a Royal pair, Deet Inside
MUMBAI: Tvmag is back with yet another update from the telly world. Imlie is ruling the TRP charts and has become the most successful show on television since it has hit the screens. It is a slight adaptation of Star Jalsha's Bengali series Ishti Kutum.
The narrative is now focused on Aryan and Imlie's fake marriage in the show. Also, we have seen how Imlie doesn't wear the gifted lehenga but instead, takes a whole new avatar using brooms and mops because this is her real identity. Likewise, here in the picture, we see that they both are dressed like a Royal pair which has definitely left audiences in shock. Take a look at the picture and let us know what you think about the same.
Meanwhile, in the upcoming episode, we see that, Imlie is shocked to hear this as she thought that if she marries him, Aryan wouldn't do anything to Aditya but he has flipped now and she is in a fix to how he would save Aditya and the Tripathi family. What problems will Aryan and Imlie face after the wedding?