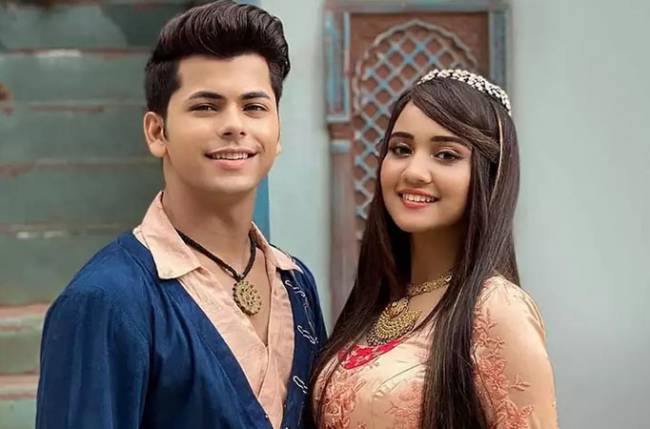 Siddharth is a good teacher: Ashi Singh on learning SWORD FIGHTING from Siddharth Nigam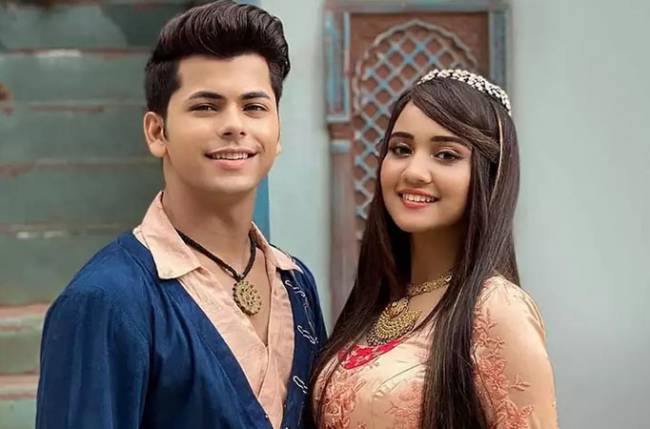 Ashi Singh is doing a wonderful job playing princess Yasmine in Aladdin: Naam Toh Suna Hoga on Sab TV opposite Siddharth Nigam.
All of Siddharth's co-stars have been extremely fond of the lad. He is a gymnast and recently, he gave a few tips to Avneet Kaur when she pulled a cartwheel. Siddharth told her that she needs to get better and also learn back flips. She also mentioned that she would want Siddharth to be her tutor.
Well, it looks like Ashi is sailing on the same boat as he turned her trainer for sword fighting.
Ashi shared that he is a very good teacher!
Take a look at her post: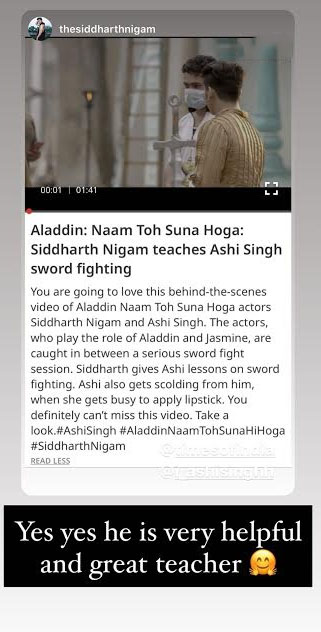 Way to go Siddharth and Ashi!