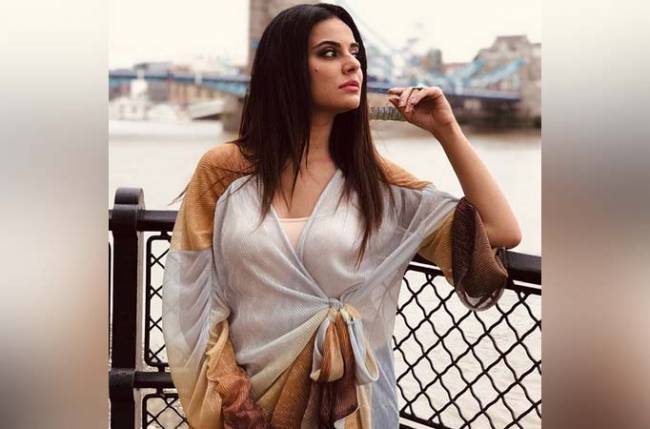 Sara Arfeen Khan Helps Raise Funds For The Elderly Through Face Masks

Face masks have become a necessary tool for surviving this pandemic, especially since their use has been made mandatory by many state governments in India.
Actress Sara Arfeen Khan is working in collaboration with her mom's NGO, 'Grow Younger' to create beautiful face masks the proceeds of which shall go towards helping the elderly living in old age homes for them to have better services.
Sara took to her Instagram story to announce the production of special Independence Day edition face masks, with the caption, "This Independence Day, let's do our little bit. Help me raise funds for the elderly."
"I am trying to encourage everyone to raise funds for my mums NGO, 'Grow Younger'. Along with the special Independence Day masks, we have also made a lot of fashion masks. The masks are being made by our work-men who too need work during these challenging times," said Sara.
The masks are being sold in packs of 4 and 6, priced at Rs. 700 and 1000 respectively. They are currently selling through word of mouth, but soon plan to start a dedicated Instagram page with payment link for the same. "People can DM me on Instagram for now or ask my mum on her Instagram handle @grow.younger," informs Sara.