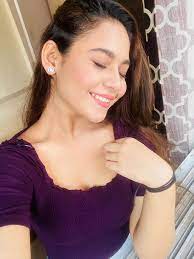 Salina Randhawa opens up on taking up acting after modelling, talks about her role in Colors' show Thoda Sa Baadal Thoda Sa Paani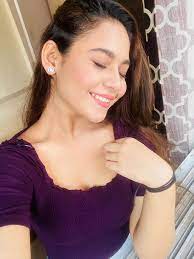 Salina Randhawa is currently seen in Colors' popular show Thoda Sa Baadal Thoda Sa Paani.
The show is ruling several hearts with its amazing storyline.
Salina is seen playing the character of Bulti in the show.
We got in touch with Salina, who spoke at length about her character and much more.
How relatable is your character Bulti to you in real life?
I am very happy that I got this character to play because I am the same in real life. I am very straightforward and speak my mind out. Bulti and Salina are very similar. I am a favourite among them since I am the youngest of all.
Tell us about your journey in showbiz.
This is my second show. Prior to this, I have done ads and I was also into modelling. I have experience, but I am a bit new in the industry. My first show was Dil Yeh Ziddi Hai. I have taken a break because I am doing my studies also. Acting is my passion and I wanted to pursue my career in this. I am also a Kathak dancer.
My two years in the industry were quite nice. There were ups and downs, but it was good. My mother constantly supported me with everything.
What was your first paycheck? What was your reaction?
It's a very sweet memory of mine. It happened during the Covid pandemic. I told my mother that I want to come home. I went to Delhi with my sister. My mother also came to Delhi. We all were very happy as it was a very special occasion. I had bought gifts for everyone.
I got my first paycheck for doing a digital project, but my mom used to handle all this. However, whatever I earned post that was transferred to my account and I was handling it. I was very happy.
The actress has previously done Ziddi Dil Maane Na.
Stay tuned for all the latest updates.