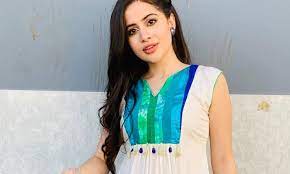 MUST READ – From Urfi Javed to Madalsa Sharma: Checkout the actresses who have been approached to 'COMPROMISE'!
MUMBAI : Along with fame and stardom, there are also many actors who have faced struggle and have been asked to compromise. Today let us take a list of the celebrities.
Urfi Javed is also known for her contributions to the TV industry. The actress is known for her roles in shows like Bade Bhaiyya Ki Dulhania, Daayan, Jiji Maa, Kasautii Zindagii Kay, and many more other serials. Also, Urfi Javed has been one of the few social media fashion influencers who have been targeted by the netizens on the platform.
Recently, Bigg Boss OTT contestant Urfi opened up about her experience with a casting director. Not just her, many popular actors have opened up about it in the past.
Urfi Javed made a social media post recently where she opened up about attempts of a casting director to assault her sexually. She shared screenshots of girls coming up in the open against that director and revealed that he had asked her to 'compromise' for a music video. Urfi also called him a "sexual predator." Urfi further shared that she wants young girls to know they are not safe around him. She wrote, "I work hard for my money and demanding my own money isn't a crime but sexually assaulting young girls is, you b**ch!"
Sneha Jain, the Saath Nibhaana Saathiya 2 actress had also revealed about being asked to compromise with a director. Recalling the incident, Sneha had shared, "Once I got a call from a South's casting director. He offered me a film which was about college going students. I sent them my profile and photographs and the next day I got a call from him saying that I will have to travel to Hyderabad to meet the director and the producer. I agreed to travel but asked him to give me the details of the film. I informed him that I would travel with my mother. Then he told me that there is one condition that I have to compromise with him. "
Anupamaa actress Madalsa Sharma was also asked for favours in return but she refused and walked away. She said, "Personally, whenever I have felt uncomfortable in anybody's presence or during a meeting, what to do? Just get up and walk out of that door. Nobody's going to stop me or close the door and not let me go anywhere. So, it's always been my personal choice."
Divyanka Tripathi, who is a household name now, was also asked for indecent favours. In an interaction with an entertainment portal, Divyanka had said, "You finish a show, and then your struggle starts again. There was a time when there was no money. I had to pay my bills, EMIs, etc. There was a lot of pressure. Then an offer comes, 'You have to be with this director and you'll get a big break'. But why me? I was told that 'you are really intellectual, this, that.' Selling it off like my life will be made just by that and everyone is doing it." Adding further, she had said, "People who make such offers, this is how they lure you, by saying that everyone else is doing it too. This is before the #MeToo movement. Sometimes, they even threaten to destroy your career if you don't go along."