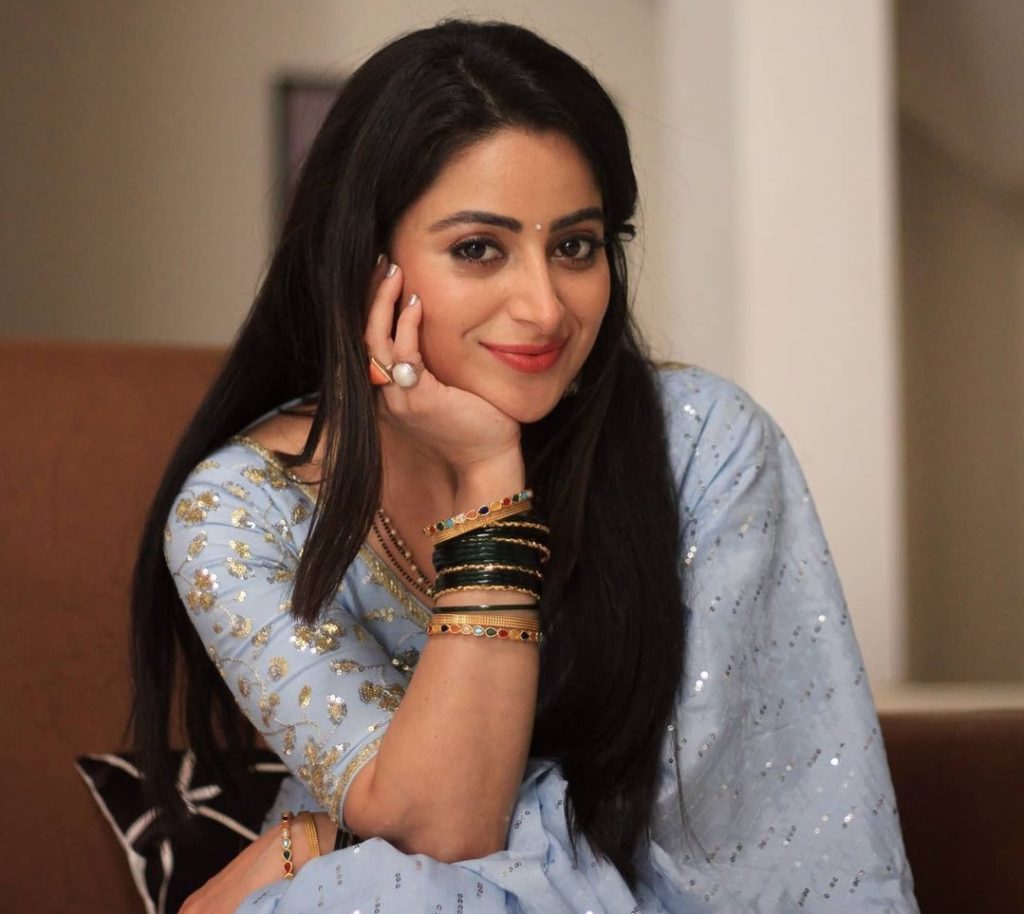 EXCLUSIVE! Aishwarya Sharma on juggling between The Smart Jodi and GHKKPM: It is very difficult to manage both of them, we hardly get sleep, clears the air about quitting Ghum Hai, and much more
MUMBAI: Aishwarya Sharma is one such actress on television who doesn't need any introduction.
The stunning diva is ruling several hearts with her stellar performance as Paakhi aka Patraleka in Star Plus' popular drama series Ghum Hai Kisikey Pyaar Meiin.
Aishwarya has proved her mettle in acting as Paakhi and her performance is being lauded by the fans.
The Meri Durga actress was earlier paired opposite Neil Bhatt in the show. Fans were in love with Aishwarya and Neil's on-screen pairing and fondly referred to them as Virakhi.
Well, apart from romancing each other on-screen, Neil and Aishwarya are now a real-life couple as well.
The duo got married last year in a lavish ceremony leaving the fans jumping with joy.
Apart from starring together in Ghum Hai Kisikey Pyaar Meiin, Neil and Aishwarya are currently seen in Star Plus' newly launched show The Smart Jodi. This is the first time Neil and Aishwarya are participating in another show as husband and wife.
The viewers were in love with the promo and couldn't wait to see them together.
Tvmag got in touch with Aishwarya who spoke about her stint in the show and much more.
How do you plan to juggle between Ghum Hai Kisikey Pyaar Meiin and Smart Jodi?
It is very difficult for us to manage two shows being the lead of Ghum Hai Kisikey Pyaar Meiin. We rarely get time to do other things. Neil and I got just a few days for our marriage. We didn't even go on our honeymoon till now. It becomes very difficult because we have to go for our rehearsal after the pack-up. Both of us are honestly not getting enough sleep. We hardly get 5 hours of sleep. However, we are managing somehow.
Also, I would like to clear the air that both of us are not leaving the show. Fans are talking about it but that's not true at all.
How important do you feel communication is in any relationship?
It is very important to communicate with your partner. It is a very important part of any relationship. Be it newlyweds or someone who just started dating, one should always communicate. But when you have any misunderstandings, you just have to clear them out, or else, it will build difficulties and complications. It will be hard for you to survive in any relationship. Communication shouldn't be one-sided, it should work both ways. The best part of my relationship is that I don't hide anything from my partner.
What is the one quality about your partner that you are proud of and adore the most?
Neil has uncountable qualities because he is very talented. He is a really good dancer, a good conversationalist, and he is a good listener also. The best thing I love about him is whenever I get angry, he always comes to me first. I am totally the opposite of him as I take time if I am angry or if he is angry.
Well said, Aishwarya!
The Smart Jodi has hit the small screens from 26th February onwards on Star Plus.