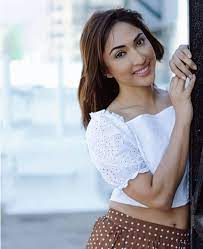 Here's why Mouli Ganguly was rejected for shows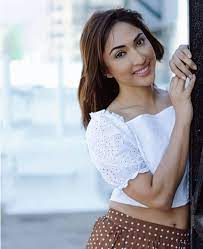 Talking about the Kya Huaa Tera Vaada fame Mouli and her personal life, she opens up about her personal struggle. If slimming down of acting opportunities on the small screen wasn't already a problem that seasoned artists were dealing with, they are now facing new problems on not having an impressive following on social media. Social media plays a major role in the industry but cannot be the whole base to not give someone work, true talent should be judged. One such actress is Mouli Ganguly, who essayed the protagonist in many shows, but is now fighting the scarcity of roles befitting her experience with the added pressure of staying relevant on social media. Her work is lacking behind.
She says, "I have been rejected for shows for having fewer followers. So, experience isn't always what people are looking for. I can't change my core for anybody. I am grateful for what I have achieved in spite of these shortcomings. There aren't many offers and opportunities for actors in my age group and at my stage in my career. We are offered hero ya heroine ki maa ka role. I don't mind playing it, but it has to be well-defined. Upar se jo hum 20 saal pehle karte the, aaj bhi wohi content chal raha hai."
She adds, "I have accepted it. I will do my best, hua toh theek hai, nahi hua toh theek hai. Now that's the way it is, but I don't want to sulk. I am still hopeful that I will get my due. I feel that sui ka jo chhed hai waise ek chhota sa hole hai jisme se mere age group ke logo ko nikalna hota hai aur ek-do log nikal gaye. I'm happy for them. It gives me a lot of hope that though it is difficult, it's possible."
She waits for a great opportunity to come on her way, for now, she has pinned her hopes on Baal Shiv, in which she will be seen as Anusuya. She shares, "When this character was offered to me, I had decided that I wouldn't decline it because I am a Lord Shiva devotee like the part I am playing on the show. Agar nahi work out hua toh nahi hua, but I won't say no to it."
For more news and updates from the world of television, OTT, and Bollywood, stay tuned.