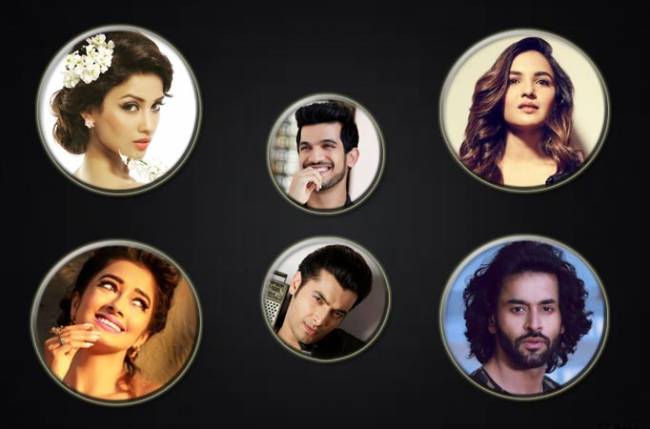 For these actors Holi means gorgeing their favourite delicacies

MUMBAI: Besides bright colours, Holi also means yummy food! TV actors tell us the traditional food they love to eat on Holi.
Jasmin Bhasin :
For me, Holi celebration is incomplete without Gujiya. I remember my mom used to make Gujiya at home for me on Holi. That is the traditional food that we have on the festival and I love and miss those Gujiyas. Nothing can match the taste of my mother's cooked Gujiyas.
Tinaa Dattaa:
My mom makes Ras Malai for us every year on Holi and I love it. Without eating her Ras Malai, my holi is incomplete. I myself have tried to make it many times but the taste of Ras Malai made by my mom is unbeatable. I can never match up.
Adaa Khan :
My neighbour was a Bengali and she used to make these yummy Ras Malais every year on Holi. I remember on every Holi, she used to get Ras Malai for us and it used to taste delicious. I do eat Ras malai at times but the Ras Malai which she used to make had a different taste. I used to love it, I miss eating it.
Arjun Bijlani :
As a kid, I remember playing Holi with all my neighbours and on the occasion of Holi, my dad used to make this yummy chana masala for all of us. So, while playing I used to come in between, munch it and go back to play.
Ssharad Malhotra
As I am a Punjabi and for me, Holi without lassi is incomplete. Every year, we have lassi made at my place. From childhood, till now, I have never missed having lassi on Holi. So, I am sure I will have lassi this year as well.
Shashank Vyas :
Kachori is something which my mom makes on Holi. I love eating Kachori with Achaar (Pickle). My mom makes yummy Kachori's every year on Holi. So if I am not shooting and I am in my hometown on the occasion of Holi, I definitely have Kachori and achaar made by my mom.