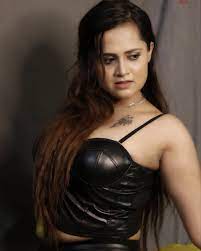 EXCLUSIVE! Nidhi Tiwari to enter Sony SAB's Dharm Yoddha Garud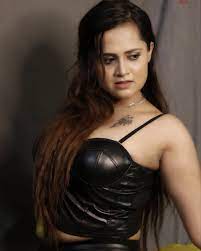 MUMBAI: It's been a while since Sony SAB rolled out the show titled, 'Dharm Yoddha Garud'. Garud is a mythological-drama series which is produced by Contiloe Entertainment and has a stellar cast. Faisal Khan, Parul Chauhan, Angad Hasija, Toral Rasputra, and Ankit Raj, among others, are seen playing pivotal roles in the series.
Tvmag has always been at the forefront of bringing you exclusive news from the world of entertainment.
As per sources, Nidhi Tiwari is set to enter the show. There is not much information about her character but she is said to play pivotal roles in the show.
Nidhi was previously seen in the shows Kundali Bhagya and Kyun Utthe Dil Chhod Aaye. She is also known for Crime Alert, Savdhan India, Crime Patrol, Vighnaharta Ganesha, Parmavtar Shree Krishna, Ishq Shubhan Allah, Crime Stop and Luv Kush.
The show is doing really well and the audience love the current track of the show. According to the latest plot, Kartikeya gets training from Parvati to become Dev Senapati. Her training gets more challenging with every passing day, leaving the other Devas in shock. Mahadev grants Atmik Gyan to Kartikeya to make him stronger. On the other hand, Tarakasur sends his younger son to kill Kartikeya.