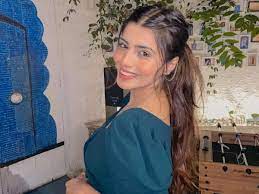 Alma Hussein all set to make her TV debut in Sony TV's Dhadkan Zindagii Kii; the actress opens up on her character and how she bagged the show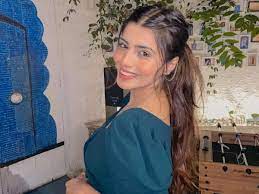 Popular entertainment channel Sony TV has an amazing line-up of shows in the upcoming days.
Sony TV has always managed to wow viewers with its excellent content over the years.
A few days back, the channel saw a new show hitting the small screens, which is Kaamnaa.
And now, the channel is gearing up for another show titled Dhadkan, which is a medical drama.
We got in touch with Alma Hussein, who plays the role of a doctor in the show.
How did you bag the show?
Dhadkan is the first-ever show of my career. I was 17 when I was offered the show and I turned 18 on the set. It was crazy turning an adult on the show's set. Getting this show was very random. I was out for a holiday with my family and I had received this mail for this audition. I thought to give the audition and got a call from the team that they liked it. My producers liked it, and in the next moment, I came to know that I have bagged the show. I had one audition and a mock shoot. Both went okay. Then I was locked after the final audition. It was totally unexpected. I just gave an audition and wanted to see how it goes.
Had you decided what you wanted to do before you bagged Dhadkan?
There was nothing as such in my mind that I want to do TV, a film, or a web show. I like being in front of the camera, and that's what I have realised in the past year. When I was 16, I decided what I liked to do and this is what I am going to pursue in life. Eventually, things fell into place and I bagged this show. My parents also belonged to this background. I have watched them going on shoots. However, I have never been to a set before. I went just once when I was 6. Eventually, my father left all this and indulged in some other work and my mom became a housewife and looked after me.
Tell us something about your character and how relatable is it to you?
I am playing a 23-24-year-old doctor. I am a junior doctor who works as an intern. My character is extremely bubbly. She is very smart and intelligent and knows how to handle things. She doesn't have just one emotion. She is going through a lot of things. My character has her own phases and has multiple reactions to everything. She has always been ahead to promote women empowerment.
Dhadkan has an amazing bunch of actors like Additi Gupta, Ashwin Mushran, Rohit Purohit, Nishant Singh, Alma Hussein, and Vidyut Xavier among others.
The show will hit the small screens from 6th December at 10 PM.
Stay tuned for all the latest updates.