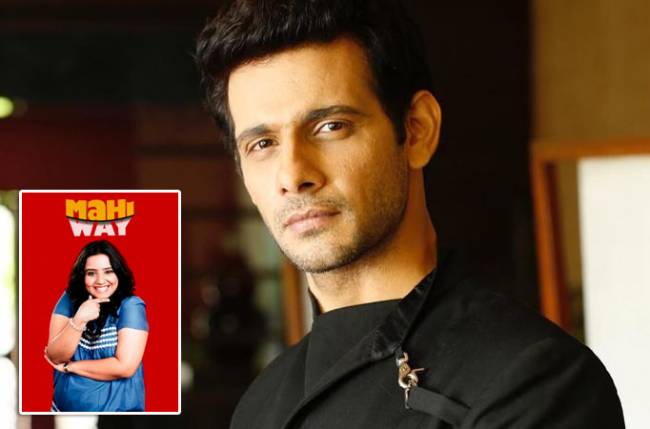 Viraf Patel elated as Mahi Way makes its way on Netflix!

Mumbai: Remember Mahi Way? – The 2010 TV show under the YRF banner on Sony TV?
The story of how a chubby girl next door prefers to live life on her own terms and though her obese body is the talk of the town, she has a clear picture of her dream boy captivated one and all. The script was brilliant with a fresh story-line where its characters and the actors breathed life into them.
Starring Pushtiie Shiv Shakti as Mahi Talwar, the viewers were heart-broken when the finite show hit its climax. They would not be able to see the witty side of their favourite character anymore. However, with the growing digital era, the show is back and this time on one of largest digital platforms – Netflix!
Viraf Patel who also starred in the show as Shiv, Mahi's bestie was excited about the show coming back. He averred, "Mahi Way will always remain special not just because it was my TV debut but also because I firmly believe that it is one of the best TV series to come out of India. There is definitely some kind of magic created by Devika's writing and Nupur's direction, thanks to Aditya Chopra's vision. Hope the love of the Netflix audiences convinces YRF Films to do Mahi Way season 2. Here is hoping for #mahiwayS2!"
Director of the Mahi Way, Nupur Asthana said, "I am delighted that the show is on Netflix. What's more exciting is that the show has launched on the digital platform, which means the viewers can watch it at their choice of time."
We tried contacting Pushtiie to know her say but she remained unavailable.
Siddhant Karnick, who played the heart-throb Ishaan in Mahi Way expressed, "It was only last evening that my wife and I were binging on Mahi Way. The show was an amazing experience and what is so special is that Mahi Way is relevant even today! It was a well made show which did not get its due. Hopefully, Mahi Way will revive its charm through Netflix."
Did you miss watching Mahi Way? Show your love for the show in the comment section below!