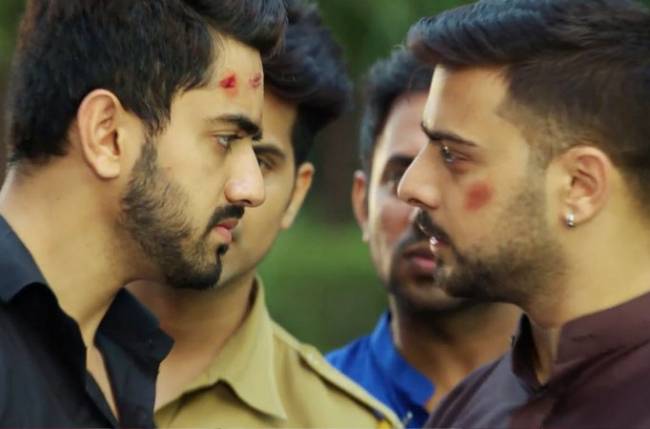 Vidyut to ruin Neil-Avni's happiness yet again on Naamkarann

Mumbai, 30 January 2018: Happy moments are here for Neil (Zain Imam) and Avni (Aditi Rathore) in Star Plus' popular series Naamkarann (Guruodev Bhalla and Dhaval Gada).
In the recent episodes of the show, we have seen how Neil trapped Vidyut (Karam Rajpal) and exposed him. Neil finally gets Avni back home and the entire Khanna family is elated to have them back.
But their happiness won't last long!
Our source informs us that in the forthcoming episodes in the show, the Khanna family will be celebrating Avni's return by throwing a nice party at home in the presence of their loved ones.
(Also Read: Neil to turn a kidnapper in Star Plus' Naamkarann)
Meanwhile, Vidyut will make an entry to play a spoil sport in their celebration leaving everyone shocked. Eventually Neil will get furious to see Vidyut at home and he will end up shooting him but Vidyut will manage to escape after threatening Neil that he will be back to take Avni away.
We tried but could not get in touch with actors for a comment.
Keep reading this space for more updates.