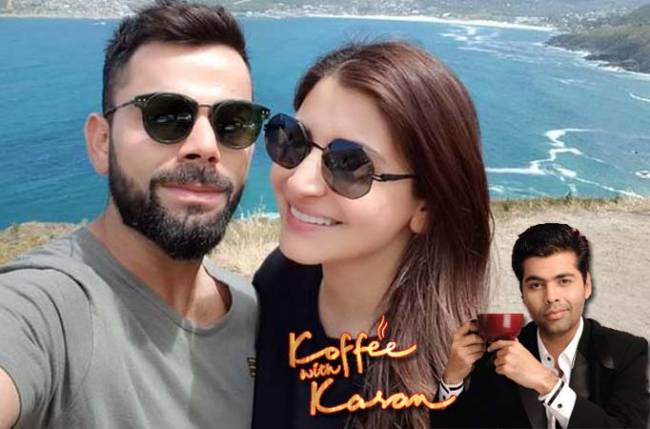 Official statement: There is absolutely no truth to Anushka and Virat appearing in Koffee With Karan

Mumbai: The audience unquestionably loves and misses Karan Johar's stimulating and provocative tête-à-tête, Koffee With Karan and the show's next season is already being planned.
Ever since an online entertainment portal reported about the newly married celebrity couple Anushka Sharma and Virat Kohli appearing on the show as the first guests, their fans have been waiting with bated breath.
However, putting an end to all speculations, Anushka's spokesperson has passed a statement reading:
"There is absolutely no truth to the rumours doing the rounds that Anushka Sharma and Virat Kohli will be on the next season of Koffee with Karan.Request you to please refrain from any such conjecture."
All we can say is, watching Anushka and Virat spilling secrets about their life would definitely have been a visual treat!