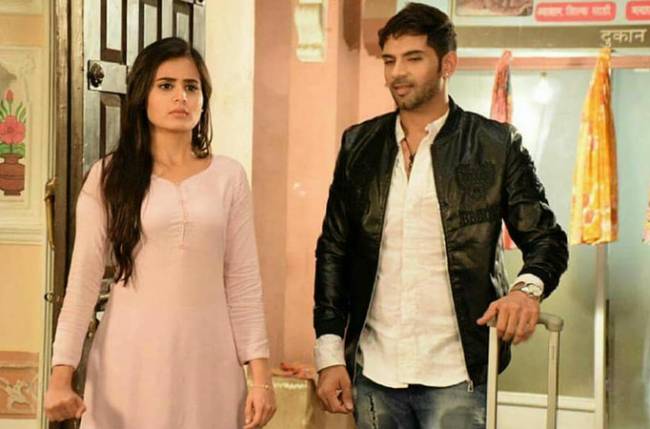 Kanak and Akshay to get engaged in Tu Sooraj Main Saanjh Piyaji

Mumbai: Star Plus' popular daily Tu Sooraj Main Saanjh Piyaji (Shashi Sumeet Productions) is keeping the viewers hooked to the series with its high voltage drama in the ongoing episodes.
The new entrant Ankit Bhatla as Akshay is unfolding some major twists in the ongoing episodes after Uma (Avinesh Rekhi) and Kanak (Rhea Sharma) have parted ways.
We hear that the coming episodes of the series will have some major twists in store.
Our source informs us that in the coming episodes of the series, Kanak will choose Akshay over Uma fulfilling Bhabo's (Neelu Vaghela) wish. Kanak and Akshay will get engaged and adding more twist in tale, Bhabo will invite Uma to the engagement ceremony just to make him realized that Kanak has moved on in her life.
When we contacted Ankit, he told us, "Yes, Akshay will get engaged to Kanak and the coming episodes will have a lot more drama to unfold."
How will Uma react to Kanak's engagement? What will be the consequences of it?