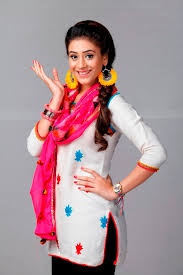 Elaichi to marry an NRI in SAB TV's Jijaji Chhat Par Hai?

MUMBAI: SAB TV's Jijaji Chhat Par Hai is in for some interesting drama in its upcoming episodes.
Elaichi tells Murari that she is ready to get married and that she wants an NRI suitor so that she can have a good life ahead. Soon, Jassi comes to meet Elaichi and she offers him lassi. Pancham feels extremely jealous when he sees this.
Elachi also confesses to Sanji, Lalit, and Bijender that she likes Jassi. The trio beat him up out of jealousy.
However, Jassi assumes that Pancham has beaten him.
It will be interesting to see if Elaichi marries Jassi or Pancham gets lucky!