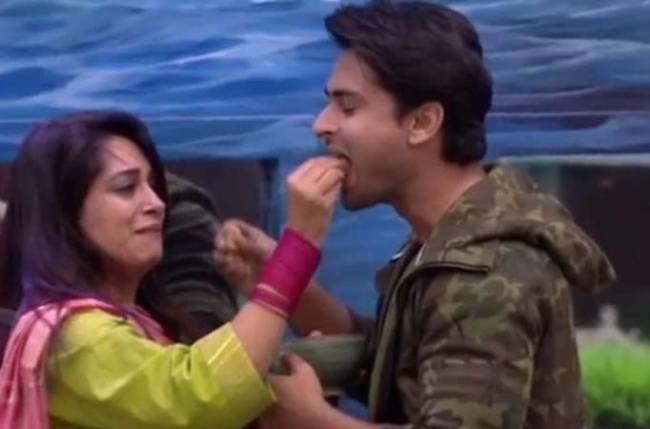 Dipika and Shoaib's meeting was filled with love and emotions

MUMBAI: Bigg Boss 12 is coming to an end, with just three weeks to go. This season was a huge disappointment when it came to entertaining the audience and TRP ratings.
The show as picked up a bit in the last few weeks, but it's too late. The fights among the contestants were increasing, and thus, Bigg Boss decided to call their family members.
The family week, that takes place every season, is finally here, and is sure to bring a change in the current atmosphere in the house. In yesterday's episode, we saw Sreesanth's wife, Surbhi's brother, Rohit's mother, Deepak's father, and Karanvir's wife and kids inside the house.
The contestants very overwhelmed and overjoyed to meet their family members. In today's episode, we will see Dipika Kakar's husband, Shoaib Ibrahim, coming to meet her. As we all know that Dipika and Shoaib are the most loved television couple and have a massive fan following.
A promo of the two meeting is out, and you can see how Shoaib first sends a message to Dipika and she tells him to come fast. When he comes, Dipika is in a freeze position, and within sometime, when Bigg Boss tells her to unfreeze, she goes and hugs him. The moment is filled with a lot of love and emotions.
Shoaib reassures her that she is going in the right direction in the house.
A number of times, Dipika was seen missing Shoaib in the house. They both had recently gotten married and she decided to go into the house. This made her miss him even more.
The family episodes on Bigg Boss are always very emotional and make us teary eyed.
Dipika is one of the strongest contestants in the house and could even be the winner of Bigg Boss 12.