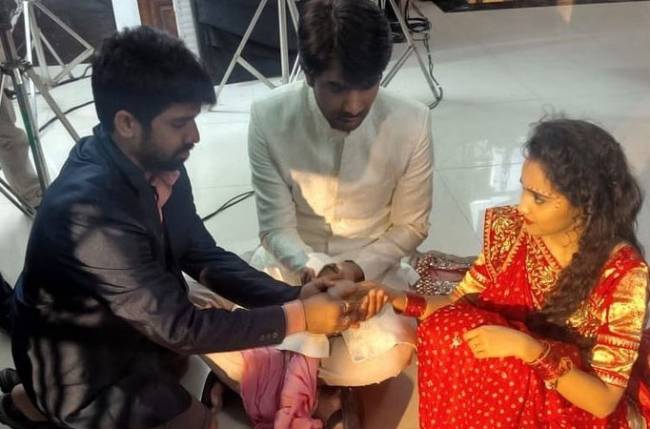 CRISIS MANAGEMENT: This is how the crew of Yeh Un Dinon Ki Baat Hai managed a crisis on sets

MUMBAI: Sony Entertainment Television show's Yeh Un Dinon Ki Baat Hai is very well received and appreciated by the audiences.
The show is about a couple's love story from the 90s. Sameer and Naina, played by Randeep Rai and Ashi Singh, have become household names with the popularity of the show.
Recently, the crew shot for an exhaustive wedding sequence. The shoot was majorly done on consecutive nights, leaving the actors and the crew tired most of the time.
In one of the sequences, the crew missed out on taking an important close-up shot of Sameer, Naina, and Chachaji's hands, and by the time they realized it, most of the actors had already packed up. However, the makers did not compromise on the quality of their work.
Ashi, who had just started to change into her casual dress, was requested to come on the shoot floor for one last shot, and given that Ashi is quite co-operative on the sets, she adhered. Since Chachaji and Sameer had already left, the crew still managed to take the shot by wearing the characters' clothes, as it was only a hand shot.
Producer Sumeet Mittal took to Instagram and appreciated the efforts of the crew to bring in the best for the audiences.
Kudos to the Yeh Un Dinon Ki Baat Hai team.