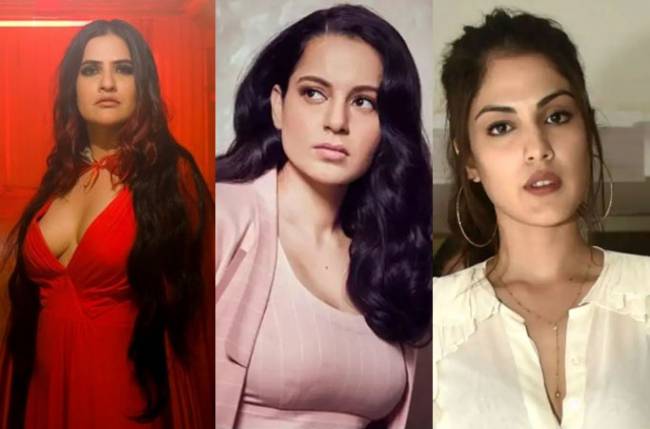 Sona Mohapatra takes a dig at Kangana Ranaut for calling Rhea Chakraborty a 'small time druggie'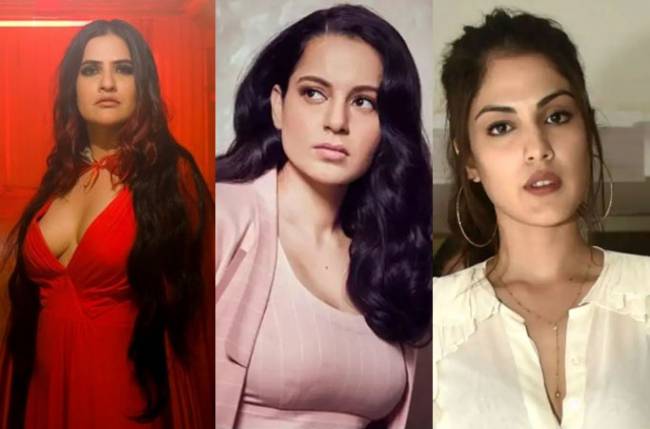 Kangana Ranaut, who is known for films like Manikarnika: The Queen of Jhansi, Queen and Tanu Weds Manu, took a jibe at Sonam Kapoor and all those seeking justice for Rhea Chakraborty. After that, singer Sona Mohapatra slammed the actress for her offensive remark and called it 'deeply disturbing & disgusting'.
Sona Mohapatra tweeted, "to refer to another woman, person as 'small time druggie' is nothing short of deeply disturbing & disgusting. I doubt the twitter mob & their leading lights will understand or get the irony of this latest casteist slur made by Ms Ranaut.Enough of this lot.Have to switch to BETTER".
Take a look: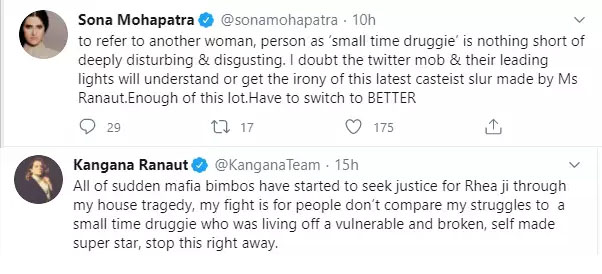 Kangana Ranaut called out supporters of Rhea for comparing her struggles with Rhea Chakraborty's struggles. She wrote, "All of sudden mafia bimbos have started to seek justice for Rhea ji through my house tragedy, my fight is for people don't compare my struggles to a small time druggie who was living off a vulnerable and broken, self made super star, stop this right away."