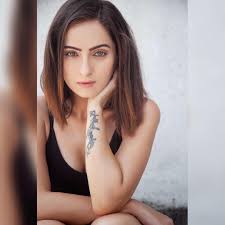 "I am grateful for the opportunity to play such a pure character", Lavina Tandon on playing Mirabai in Vighnaharta Ganesh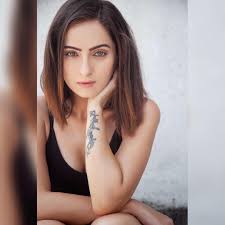 Sony TV's mythological show Vighnaharta Ganesh has been showcasing some intriguing episodes with their various tracks from the religious edicts. The lead actors Ganesha aka Advati Kulkarni, Malkhan Singh aka Lord Shiva, Madirakshi Mundle aka Parvati were seen in the track.
In an exclusive conversation with Lavina, we asked her about her character Mirabai in Vighnaharta Ganesh. Lavina gave an intriguing answer to us, "Mirabai as a character is completely different from my personality. The show is directed the same I had for Jodha Akbar, when I went on the first day, he mentioned, you are not Ruqaiya, Mirabai is a much softer character."
"It was a cameo role, that was one major reason I picked the character due to COVID scenes I was quite scared to do a continuity role leaving my mom and two dogs home. But Mirabai indeed was a big yes, as the story revolved around me and the shoot was for a short span", she added
Talking about her character she said, "Despite doing costume drama for numerous times, (Prithviraj Chauhan, Chandra Nandini, Jodha Akbar) it is always a major challenge to perform. Playing Mirabai indeed got me closer to devotion. I have to sing bhajans and learn those beautiful dohas. The whole feeling is unexplainably pure. I am grateful for the opportunity to play such a pure role"
Well we are in awe of Mirabai aka Lavina Tandon.
For more exciting updates, stay tuned.