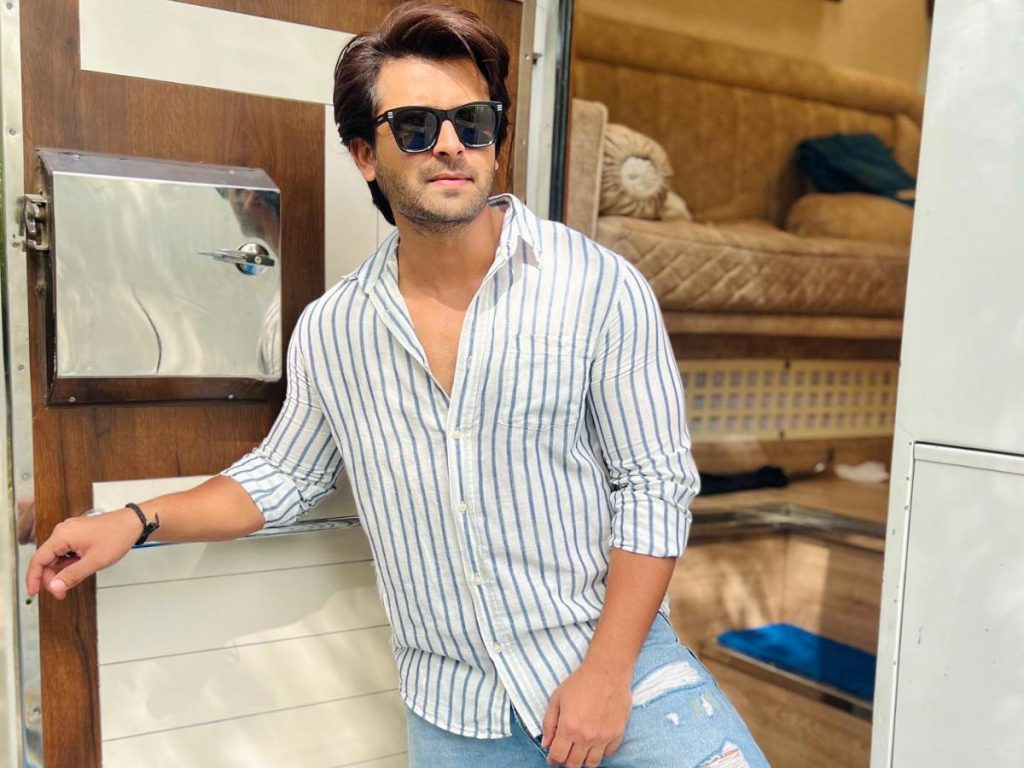 Exclusive! Shoaib Ibrahim reveals that he doesn't see himself as a celebrity, check it out
MUMBAI: Star Bharat show 'Ajooni' lead actor Shoaib Ibrahim is one of the most popular actor in Tv industry. He has always been winning the audiences heart by portraying blissful character in his previous shows. The actor is seen playing a complete different role in this show 'Ajooni'.
Tvmag got in touch with the actor and asked him about his past moments in his personal and professional life.
What's your favourite childhood memory?
A lot of memories actually. So when we used to stay in Bhopal, my parents would take me to 'Bada Taalab' every Sunday. I used to wait and prepare for it the whole week like what shoes I'll wear, what clothes I'll wear etc.
What was that prank in your childhood that either you played or was played on you?
I was a very honest and naïve boy in my childhood days. So I didn't play any pranks at that time but yes as I grew older I started playing some pranks. So I don't have any memory of me playing a prank. No one has even played a prank on me. People in fact used to care for me.
Share with us your fondest memories from your shooting days?
When I was shooting for my first show and I saw how the shooting is done, how the cameras are set up. The on-set experience is obviously very different from television experience.
Share the story behind feeling like a celebrity?
I don't see myself that way. It's all your love and care that you see me as a celebrity. This is just my work because of which I've earned some respect and recognition but I don't see myself a celebrity. Yes I work, but behind all of it, I'm just Shoaib Ibrahim, a common man. Yes I like it when I go out with my friends and family and some people will come and meet me, get some photos clicked. And since I've started vlogging, everyone has become like a family.
What was your life changing moment?
The first moment was when I was selected for my first show.
The second moment when I met Dipika.
What's that one lie that you've always told?
It's not that I lie everytime but contrary to how I appear to be, I am very short tempered. I don't really lie. The people who know me well, also know that I never make excuses. Infact, I always inform to everyone in the family. Everytime I'm out, either my family will be with me or Dipika would be with me. So no excuses but sometime I cheat a little on the set which I don't talk about in the house. I sometimes eat on the set instead of following my diet.
What's that one word that you use the most?
After I've started playing the role of Rajveer, I nowadays tend to say "oye" a lot. Usually it's "Suno" or "Sunna".
In childhood, what was that one thing that you would always find in your lunch box?
Parathas. I used to wait for my mom to finish making it. My breakfast used to be tea and paratha. Even in lunch I used to have Paratha with everything. So I love Paratha a lot but can't eat so much of it now.
What was that one hairstyle during your childhood?
God knows what all I have done with my hair. I used to apply water to my hair, wear a hair band and then sleep straight just so that I could wake up to the perfect hair style.
Which was your favourite dress from childhood?
I love wearing jackets, denim t-shirts etc. since I was a kid.
Which habit of yours is hard to let go?
Being emotional. I've been like that since I was a kid. I used to trust people easily. After coming to Mumbai and seeing how the world works, I have understood that you can't trust people so easily. Even today I have this thing in me that if someone talks to me properly I feel like he's my brother.
Who's that one celebrity that you miss or would want to work with?
Shahrukh Khan. I have not got the chance to meet him yet and I really wish to meet him once.
Tell us in comment which memory you liked the most.