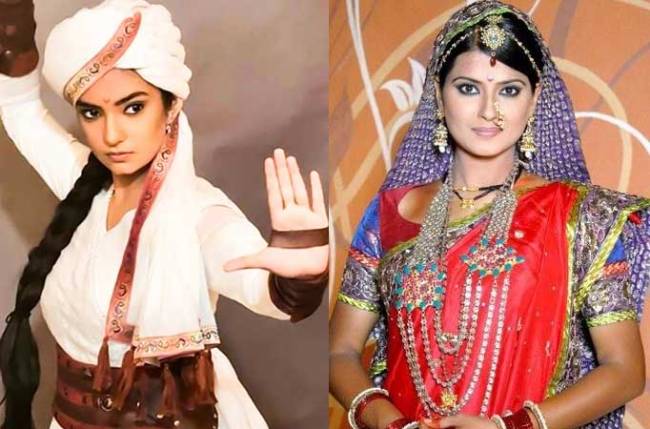 Who can play 'Jhansi Ki Rani' better? – Anushka Sen or Kratika Sengar

MUMBAI: There is a certain progression in terms of film and television viewing. Bollywood has gradually started shifting focus on converting more realistic content into fiction which indirectly also helps educate the masses and so is television which is gradually becoming more progressive.
Speaking about the respective mediums, one genre which has always caught the fancy of makers is our history. From films like Lagaan, Mangal Pandey, Jodha Akbar, Padmaavat, Bajirao Mastani to television shows such as Jodha Akbar, Mahabharat, Chakravartin Ashoka Samrat, Chandranandini, Prithviraj Chauhan and many more, the one subject which has recently caught the fancy of the entertainment industry is Jhansi Ki Rani.
First, there was a film launch where actress Kangana Ranaut played the titular role of Manikarnika/ Rani Laxmibai/ Jhansi Ki Rani. There is a television show which will hit the television screens this week and young actress Anushka Sen will play the female lead here. But a few years ago, it was Kratika Sengar who enacted the character and undoubtedly, she was loved for the way she portrayed the legendary figure so beautifully.
As Jhansi Ki Rani will launch once again with a fresh narration and a new face to the character, Kratika's husband Nikitin Dheer took up to social media to express that he is proud to look up to 'his 'Jhansi Ki Rani' and that nobody could play this character better than her according to him.
Who do you think fits into the character of Jansi Ki Rani best – Anushka or Kratika? Hit the comment section below!