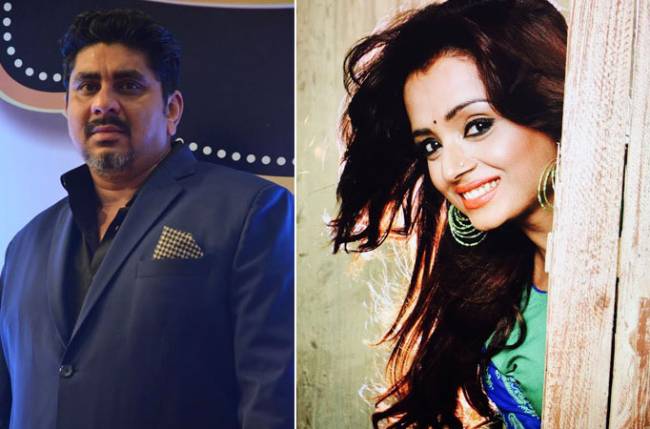 Whatever I am today is because of Rajan Shahi: Parul Chauhan

MUMBAI: Actor Parul Chauhan's recent performance in Rajan Shahi's 'Yeh Rishta Kya Kehlata Hai' has left us impressed. Her character, Swarna Goenka, met with an accident in the show recently, and her performance at the hospital has been praised not only by her fans but producer Shahi as well! He can't stop complimenting the actor. "Parul has evolved a great deal over the years. From 'Bidaai' to 'YRKKH', she has led her journey with complete honesty and dignity. Her performance in the recent episodes has been brilliant. I am so proud of her!" says Shahi.
The actor is grateful for the love that she is receiving. "I would like to thank my audience who have loved my hospital track. There is a lot that goes into building a character. Behind a good character, there is a lot of briefing and a conducive environment to support it. There is a whole team behind one character. The entire team helped me a lot to get into this character so well. Rajan sir had specially come on the set to talk to me about my character and the sequence. He explained the whole story to me," she says.
Parul says that it was Shahi who guided her through the change in her character graph as well. "He gave me an idea of how my character would not look negative on screen. There should be a proper emotion that supports the story and the audience should connect to this reason. Shubham's death is the reason for my behavior and it's not like I am turning negative," she says, adding, "There is so much energy on the set with Rajan sir comes! We all feel motivated just looking at him."
The actor says that being part of the show has made her evolve as an actor. "As an actor, I have matured. The way I am presented on screen has also changed. I would like to thank Rajan sir to motivate me through this time. He always sends personal messages, appreciating my work. During 'Bidaai' also, sir had messaged and congratulated me. I felt proud of myself. I get a lot of guidance from Rajan sir. Whatever I am today is because of Rajan Shahi. Whenever I am confused, I always call him and ask him to guide me. Sir always comes on sets to meet me as well. Whenever I don't understand anything, I take his help. He loves supporting the entire team in this way!" she says.