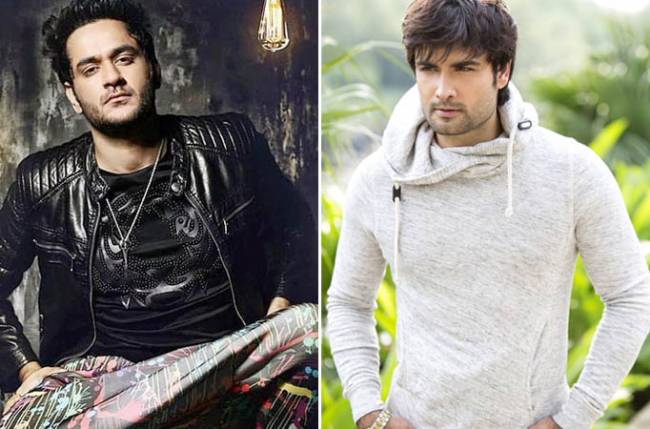 What? Vikas Gupta was supposed to make his acting debut with Vivian Dsena

MUMBAI: Vikas Gupta has become one of the most discussed TV personalities post his stint in the controversial Bigg Boss house. Gupta is known to be the creative mind behind many iconic TV shows like Kyunki… Saas Bhi Kabhi Bahu Thi etc. The talented man is also the head honcho of Lost Boy Productions, best known for shows like Gumrah, Kaisi Yeh Yaarian and such.
Interestingly, we have got an enticing aspect from Bigg Boss fame Vikas' career. If you thought that he is the man who has always worked behind the cameras, you are sadly mistaken. Recently, Vikas shared a post on his social media account revealing a secret about which we had no idea.
Vikas was supposed to make his acting debut with popular TV actor Vivian Dsena. Yes, you heard it right. Now you must be wondering which show it was, let us give you another shocker.
The show was Vivian Dsena's claim to fame Pyaar Ki Ye Ek Kahanii. The vampire drama became an overnight success and so did the actors who were a part of it.
Vikas was supposed to play the character of the werewolf Jay Khurrana. However, a day before the shooting, Gupta backed out and Rithvik Dhanjani played the said character. And the rest is history.
Well, that is quite a shocker!
When business mortgage got in touch with Vikas to know more about the post, he shared more details. "The reason I backed out was that I wasn't sure if this is truly what I wanted to do. My passion really lies in writing and directing. Acting was a hobby and that I have kept alive by doing theatre," he shared.
When asked if he regrets not doing the show, he said, "Looking at me where I am today. Do you think I regret it? Everyone has their own journey. I am so proud of each and everyone from the show who is growing in their lives and doing so well. From a Suyash to a Rithvik to a Gautam, and I am happy for what I am doing as well and I am sure so are they."
There were also rumours that in his upcoming web series Puncch Beat he would be making his acting debut. However, Vikas denied the news. He said, "Puncch Beat is my baby. I am very much doing it; just not acting in it. As for taking acting on television – I don't think so but yes I will be facing camera again. The announcements will be done by the TV network hopefully soon."
What do you think? Should Vikas have given his nod to the project? Had he played the part things would have been completely different.