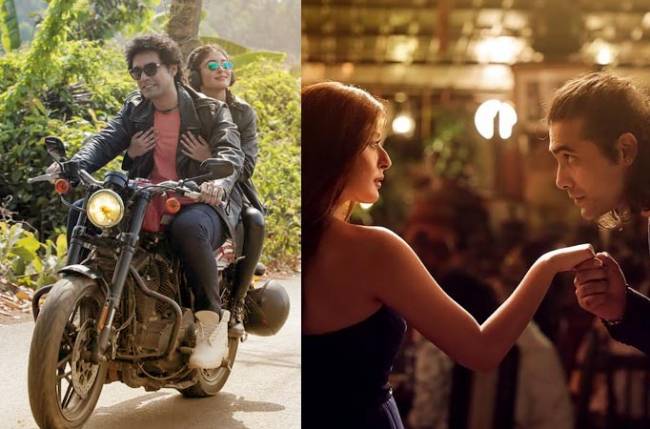 The romantic song of the season is finally out! Starring Jubin Nautiyal and Kritika Kamra

MUMBAI: Singer Jubin Nautiyal is one of the most desirable discoveries in the world of entertainment, someone who charms his listeners with vocal ballads that combine free form storytelling and soothing tunes. Aiding the Independent music scene in India that is growing and is only getting better, Jubin has made sure not to limit himself to just film music. The rise of Independent music has given every artist a fair platform to showcase their talent and creativity without falling into a cliché. After giving us independent hits like Humnava Mere and Chitthi, Jubin is back with yet another harmonious romantic song.
The song titled 'Hai Pyaar Kya' is a skillfully knitted dreamy melody into unpretentious, simple lyrics that will tug audience's heartstrings. The simple romantic song with melodious music has been crooned and composed by Jubin, while the lyrics have been penned by Rocky Khanna. Shot in the picturesque locations of Goa, the song shows Jubin reflecting on his past relationship along with well-known TV actor Kritika Kamra who plays his love interest in the video. The music and lyrics, along with the video showcase the simplicity of love and romance.
Speaking about the song, Jubin Nautiyal says, 'Hai Pyaar Kya' is a song which poses a question that everyone asks themselves once in their life time,
'Hai Pyaar Kya? 'And with such a simple yet deep question comes simple yet deep answers. Love and its experience is very personal to us all and yes it comes from the past. Similarly, inspiration comes from the honesty of the sound we create and from the fact that we want to express with music not impress anyone with it. I think the inspiration comes from the fact that how beautiful a simple song sounds and the fact that everything truly honest and simple is inspiring."
Recalling her shooting experience for the video, actor Kritika Kamra says, "We shot in the peak of summer when it was 48 degrees in Goa but I still remember the melody of the song. It has stayed with me, it's still fresh in my head. It's a kind of melody that that you start humming after listening to the song a couple of times. That is the beauty of the song. It's a song that will remain on my playlist for years to come."
T-Series' Bhushan Kumar adds, "Jubin is one of our very talented artists from the T-Series roster. His passion for doing independent music is unparalleled. Only he could have created the deeply moving Hai Pyaar Kya. I am sure his fans will cherish this love ballad done by him."