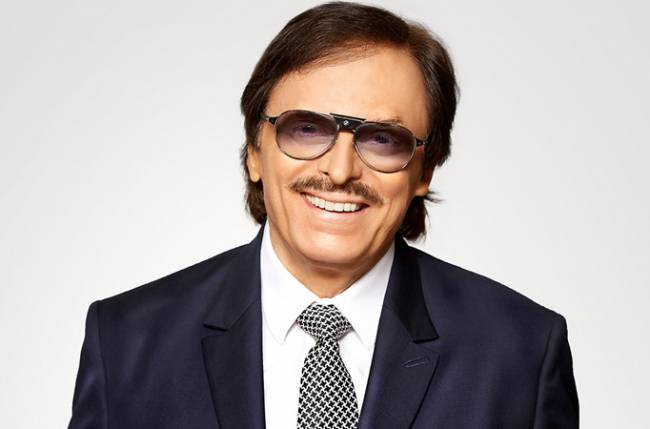 Sanjay Khan to make historical series for TV?

MUMBAI: Veteran actor-filmmaker Sanjay Khan, popular for acting in and producing the television series "The Sword of Tipu Sultan", says he is planning to make movies, but he also has some extraordinary stories that can be told on the small screen.
It was back in 1989 that a major fire accident took place on the set of "The Sword of Tipu Sultan", based on the 18th century Mysore ruler.
After surviving near fatal burns, years later Sanjay produced shows like "The Great Maratha" and "Jai Hanuman".
"The last time I faced the camera was for '…Tipu Sultan'. I have been busy doing other things like building a five-star hotel in Bengaluru. We are planning several motion pictures now. Three or four pictures in the coming months," Sanjay told IANS in a telephonic interview.
What about TV shows?
"TV is making much more money than films these days. TV has a greater reach. I have some extraordinary stories for that. There is one on the British Raj. It's called the 'Beginning of an Empire'.
"I would like to make it as a long series of three or four seasons capturing the long duration of the British Raj in India," said the "Haqeeqat" actor.
He has historical stories on mind for the big screen as well.
"There is one on a Brigadier, who died fighting for his country and I have another one on the 1965 war. I have always made stories that have a national appeal and are meaningful," said the "Chandi Sona" actress.
Sharing an example, he said: "When I made 'Jai Hanuman', I got great satisfaction. Hindu ladies said 'We are grateful to you Sir for showing us the childhood of Hanuman'. Even Muslim people loved it. I felt great that I had communicated something."
But what about going beyond mythology and historical genres?
"In the larger packaging of my work, there would be stories of romance, etc.," he said.
He doesn't want to focus just on a love story.
"The value of love between a man and a woman is eroding. All kinds of things are happenning. The mood of the world is different so, the best bet is catching historical and social-economic problems, which are perennial. Those are the problems that we can address," said Sanjay.
Talking about the content of films made by young Indian filmmakers, he shared: "I like some of them. Indian cinema is coming-of-age though the music is suffering. The lustre of music is gone.
"The technical quality has come up. Some very good films like 'Dangal' have come out."
He is also interested in the digital medium.
"If there is an offer, subject or big companies come to me then I can talk to them," he said.
At the moment, he is focussing on promoting his new autobiography, "The Best Mistakes of My Life", which takes the readers to his world of films, family, his near-death accident and more.
"I am happy that it has come out the way it has. I worked really hard on it. I had gone into my past and relived all those glorious times," said the actor in his 70s.