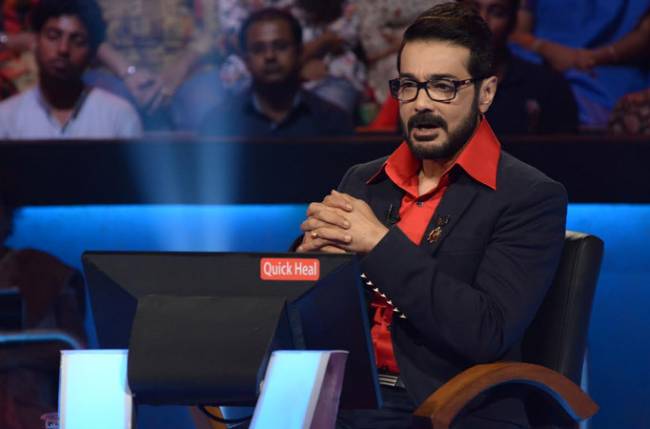 New KBK contestant: Star achiever who runs family with her tuition fees

KOLKATA: Here's another interesting update for avid viewers of quiz show Ke Hobe Banglar Kotipoti, which airs on Colors Bangla.
Yesterday, viewers watched Soumita Das on the hot seat. She will also be the roll over contestant for today. A cancer survivor, Soumita is a standing example of real-life struggle. She has faced all odds and is here because of her family. While talking to her, Prosenjit Chatterjee mentioned three aspects of his life. First, he had to go through a lot of struggle in his personal life when people thought that he didn't belong in the industry. There were people who even asked him to go back as they thought it was a waste of time for him to try to settle in the industry. Second, although he has acted in more than 350 movies, he always treats each shot as if he's facing the camera for the first time. Third, he never lets success go to his head.
The new contestant, who will be seen playing today, is a star achiever in the higher secondary examinations. She runs the family with her tuition fees. Her story is another example of hard work and determination. Her father lost his job when she was studying, and since then, she has solely been running the family. An ex-student of ace singer Indrani Sen, she mesmerizes everyone including the host with her voice. Guess how Prosenjit reacts when she says, 'I have always found you very cute'?
Watch other inspirational stories of women on Ke Hobe Banglar Kotipoti this week at 9 PM.