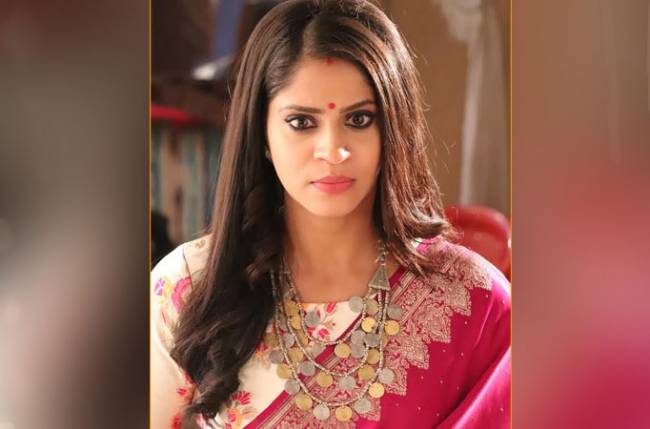 Negative roles take a toll on your life: Shweta Mahadik

MUMBAI: Actress Shweta Mahadik who is seen as an obedient daughter-in-law Durga in Zee TV's popular primetime show Guddan… Tumse Na Ho Paega, will do a role reversal and will be seen in a different avtar, playing a negative role.
Initially in the show, her character was of a strong headed bahu, who stood for truth and strongly believed in her principles and morals! And now, the tables have turned, and Shweta will be seen plotting against Guddan (played by Kanika Mann) even as hero Akshat Jindal aka AJ (Nishant Singh Malkani) will be seen backing her.
Durga will cross all limits to ruin Guddan's life in the Jindal house and will make sure she is out of the house and the family! Talking about negative role, Shweta said, "As an artist, I feel variations are important in the role. A negative character has a lot of scope to play around.
Since I am playing a negative role after a long time, it is something that I am really looking forward to. It's so much fun to perform to this high voltage drama, but at the same time I feel negative roles take a toll on your life, as you live the character day and night.
It is a challenge to not let it influence your life as you start carrying a little baggage of all that negative energy. She further added, "Nevertheless, it is a great opportunity for me to explore from positive to negative characters.
And I'm really excited about the same" In the upcoming episode, viewers will witness Angad (played by Achal Tankwal) exposing Durga. Durga being cunning, evil woman, will put the blame on Saraswati (played by Rashmi Gupta) and will manage to get away with it. Let's wait and watch the high voltage drama of Durga and what she is upto! Attachments area