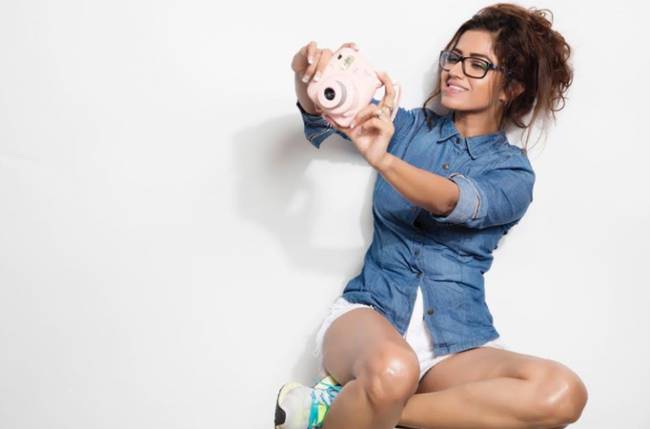 I value and respect money more than ever: Ridheema Tiwari

MUMBAI: An actor's job is one of the most uncertain jobs, as the project that they work in comes with no guarantee. The income that they earn is not constant, which makes their life a bit harder.
We got in touch with talented actress Ridheema Tiwari, who spoke at length about the same. When asked about the uncertainty of the profession, the ever-smiling actress replied, 'Isn't life itself uncertain? I feel blessed that God has bestowed in me this craft wherein I could take time to enhance my skills, get into better shape, and choose work that gives me satisfaction. How many out there who aren't actors have a choice? How many of them have job satisfaction and security?'
She continued, 'I feel it's all in the mind. As actors, we do feel the pressure of our competition/projects/fame, which of course are self-created. I agree that Mumbai is expensive, but one truly needs to know the difference between what you need and what you want. You may want everything. But you certainly don't need most of it. Of course, I have, at stages in life, been quite a spender, but I now value and respect money more than ever. I don't get blinded by the shimmer on the superficial layers and try to focus on what matters. We all have our own journeys towards finding our respective mediums/modes of inspiration.'
She further added, 'This is definitely not limited to actors. All of us need to understand that 'Simple living, high thinking' isn't just a phrase. There will always be situations in life when things don't work out. That doesn't mean one stops there. Pick up, dust off, and push on. Once you are open to all opportunities and avenues and are ready to broaden your vision spectrum, work and money start flowing back to you. No work is small. When we stop chasing, things eventually come back to us.'
Ridheema concluded saying, 'Hope and faith get you through anything.'
Your thoughts are inspiring, Ridheema! More power to you.