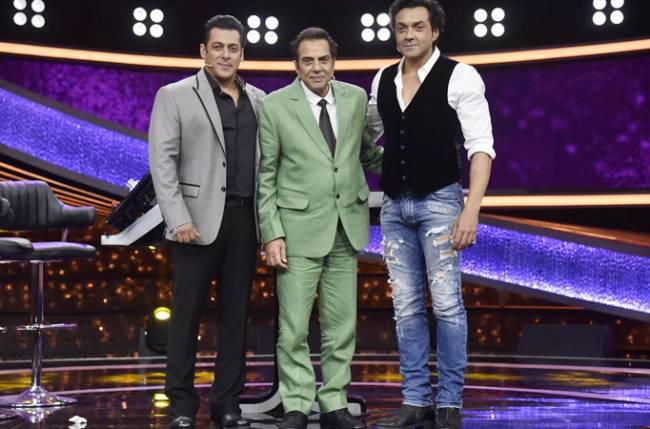 Dharmendra gets nostalgic on Dus Ka Dum

MUMBAI: Sony Entertainment Television's reality game show, 'Dus Ka Dum – Dumdaar Weekend' is all set to pack a bundle of entertainment this coming weekend with the presence of legendary actor Dharmendra and his son, Bobby Deol as the contestants on the show. Dharmendra, who has been an integral part of the Indian film industry has made a special place in the hearts of the audience. He got nostalgic on receiving letters from his fans right before coming for the show.
Overwhelmed by the love showered by his fans, the legendary actor will be seen reviving his golden days when technology was close to nil. He mentioned how his fans used to send him letters which he cherished as opposed to today where technology has taken an upper hand and any communication through letters is rare. This kind gesture by his fans took the veteran actor down memory lane where there was no technology or facilities to communicate than exchanging letters. He used to send his portfolios through courier in anticipation that it reaches the right person at the right time. The actor along with Bobby Deol also requested his fans to pray for the marvellous success for his upcoming film.
(Also Raed: Sunny Deol to play Dharmendra in his biopic?)
A source from the set revealed, "Legendary actor Dharmendra is one of Bollywood's biggest names and has an excellent body of work. He has been an inspiration and a role model to many. His amicable style and magnificent skills are one of its kind and seeing him on same platform with Salman Sir was an astounding experience. The episode was really engaging and we had a wonderful time seeing the trio- our Dumdaar host Salman Khan, Legendary actor Dharmendra and Bobby Deol sharing the stage".