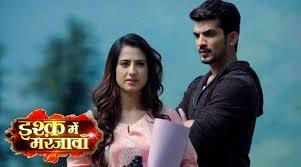 Deep finds mysterious chit in Ishq Mein Marjawan

MUMBAI: Colors' popular show Ishq Mein Marjawan (Beyond Dreams) is geared up for some high-end drama.
The entire family is seen celebrating Ganpati festival. During the aarti, Deep finds an anonymous and mysterious chit and goes out of the house. Seeing Deep restlessly leave the house, Aarohi follows him.
(Also Read: Gear up for yet another TWIST in Colors' Ishq Mein Marjawan)
Tara, who wants Aarohi to stop conspiring, puts something in Aarohi's eyes, thus ensuring that there are no obstacles in her path.
With all these twists, the audiences can surely expect interesting episodes ahead.