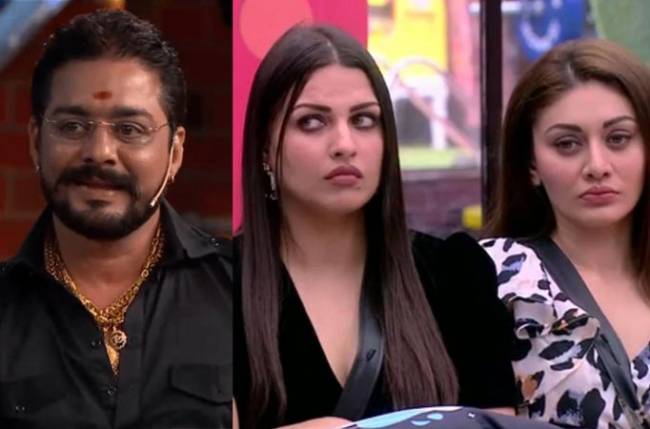 Bigg Boss 13: Hindustani Bhau tells Himanshi that Shefali Jariwala is very negative

Bigg Boss 13 is currently on air and has kept the viewers hooked to the TV screens. Many celebs have participated in the show. Amongst all, the two participants who are making noise for their equation are Sidharth Shukla and Asim Riaz. The duo first made headlines for their strong bonding. However, later, their equation changed.
Now, after the infamous spat between former friends Sidharth and Asim, the contestants have become opportunist. They are taking advantage of the situation to gain trust and votes of everyone to elect them as the captain and save themselves from nomination. Asim Riaz has formed another group with Shefali Jariwala and Himanshi Khurana, they discuss about getting Hindustani Bhau in their team and make him the captain.
Arti Singh overhears Shefali Jariwala saying that after Asim and his fight, Vishal Aditya Singh went and told Rashami Desai that now he has understood the game and has started playing it. Sidharth confronts Vishal and asks him about this episode, the latter blatantly denies that he never said something like this.
Sidharth also calls Paras Chhabra to ask if he told Asim that he's doing the right thing by standing and fighting for himself. Before asking this question, Sidharth Shukla asks him that will he say the truth, can he trust him? And, Paras swears on his mother before giving this answer that he never said anything to Asim.
Sidharth then realizes that Shefali Jariwala is playing the game and is the real mastermind. She is doing all this to earn the captain's position. He tells Vishal that it is Shefali who is taking advantage of this entire fight between him and Asim Riaz. Hindustani Bhau also tells Himanshi that Shefali Jariwala is very negative and she is being smart and playing the game. He asks Himanshi to stop staying in one corner with them and be around with everyone. He advises her to not take sides in Sidharth and Asim's fight.